In At The Side
Subscribe​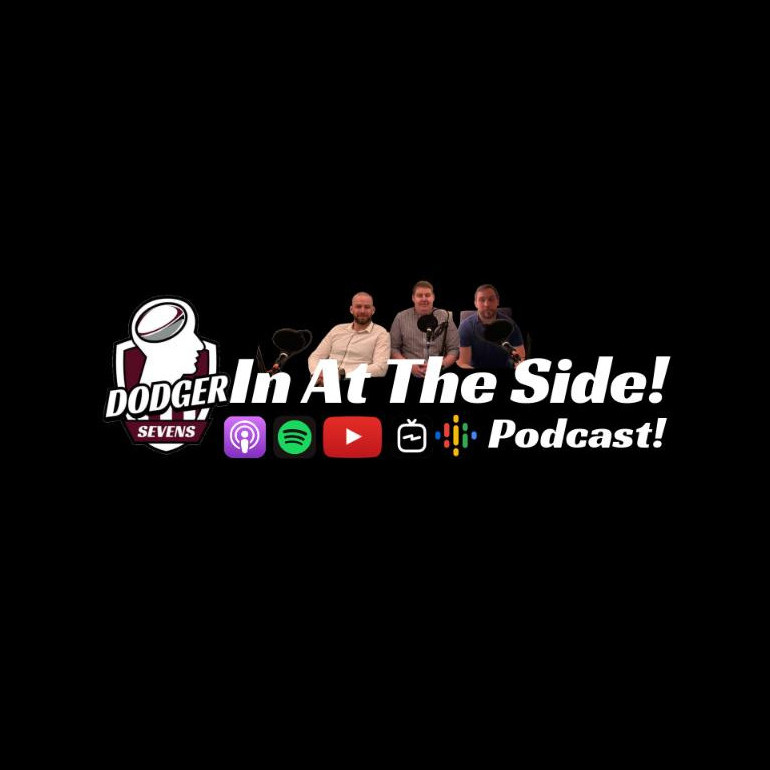 Rugby 7s Team Raising Awareness Of Mental Health.
Regular Hosts
Subscribe
The boys are joined by Gloucester ace Lewis Ludlow to discuss all how players are adapting to lockdown and what's next for premiership rugby!
Dom, Neil & Jack are joined by former USA 7s player and current World Rugby Commentator Dallen Stanford! The boys discuss all things Rugby including Eddie Jones's new contract, USA Rugby's Chapter 11 Bankruptcy & how COVID-19 is impacting the game worldwide!
The boys from Dodger 7s, Dom, Jack & Neil are joined by the teams principal mental Heath partner. Nick Marshall (Marshalling Men's Minds) set up the organisation back in June 2019 and has been providing support to Men suffering from mental health issues across the country and also working with his local community with his support evenings.